Parent Portal FAQs – Answers
How do I find the School Base App?
Go to your App Store and search for Furlong Solutions. This will locate the developers of the School Base App. The code 7620 will identify Sancton Wood school.
I have forgotten/do not know my user name and password.
Please email our Communications Officer, Vorn Hancock.
What is the web address for the Parent Portal
What 'Domain name' should I type in?
The Domain name that is required for the web browser login is  'sanctonwood'.
How do I book Parents or Options Evenings Appointments?
The menu on the left hand side of the main screen (after you log in via a desktop or laptop browser) has an option called Parents Evenings.
Clicking on that will take you to a page similar to this one.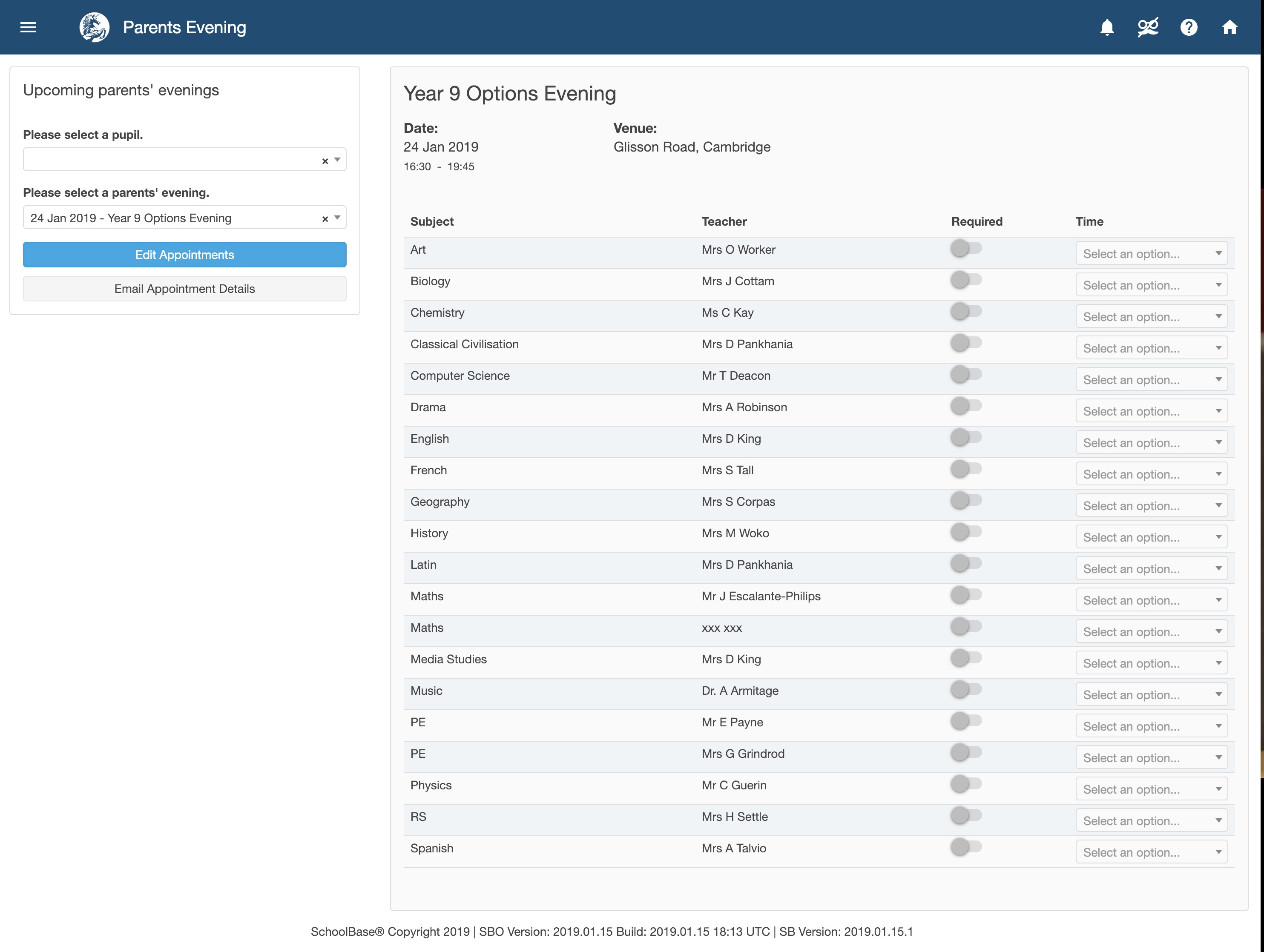 From here you can choose your child, should more than one attend Sancton Wood. You can then select the evening of interest.
Next, click on the Edit Appointments button.
Then move the slider across that is next to the subject where you want to make an appointment. Now select the time-slot that you would like to book.
Repeat this for each appointment.
How do I add my Child's Phone Number To Schoolbase?
Log on to the Parents Portal.
Click on the Personal Details icon.
Click on the Contact Information tab.
Then click on the icon that is a '+' symbol and a telephone handset.
Enter your child's mobile phone number.
Click on the drop down menu and choose 'Pupil Mobile'.
Click on the 'tick' icon.
Then click on 'Save'.